The Association
 "Building bridges from person to person"
Peace in the Holy Land – who does not hope for real peace between Israelis and Palestinians? To achieve this many more bridges of understanding must be built and pursued as mutual mistrust runs deep on both sides
To achieve the aim of international understanding and the peaceful co-existence of people of different religions, especially children, on April 1st , 2003, the non-profit association Abraham's Tent (Abrahamszelt e.V.) – friends and sponsors of interreligious  education in Israel was founded and thus extend the relief actions of Jalil Schwarz by fomenting the building of an interreligious kindergarten. For this purpose, different projects in Ramla, Lod and Neve Shalom were developed, but unfortunately these projects could  not be realized (see projects). The organization tried to find a new approach to support the idea of a peaceful coexistence at an early age, and with the support of the Kindermissionswerk "Die Sternsinger" decided to foment a project that finances the education and training of child care workers for bilingual and multicultural education. This project of the "Foundation for bilingual and multicultural education in child care" is established in cooperation with the "Hand in Hand" organisation (Center for Jewish – Arab Education in Israel,www.handinhand12.org),  located in Jerusalem (see projects). The establishment of this project is on its way thanks to the cooperation of our donors. Here children can learn from early age on to develop trust, mutual respect and understanding: A cornerstone for a peaceful society.
 Children build bridges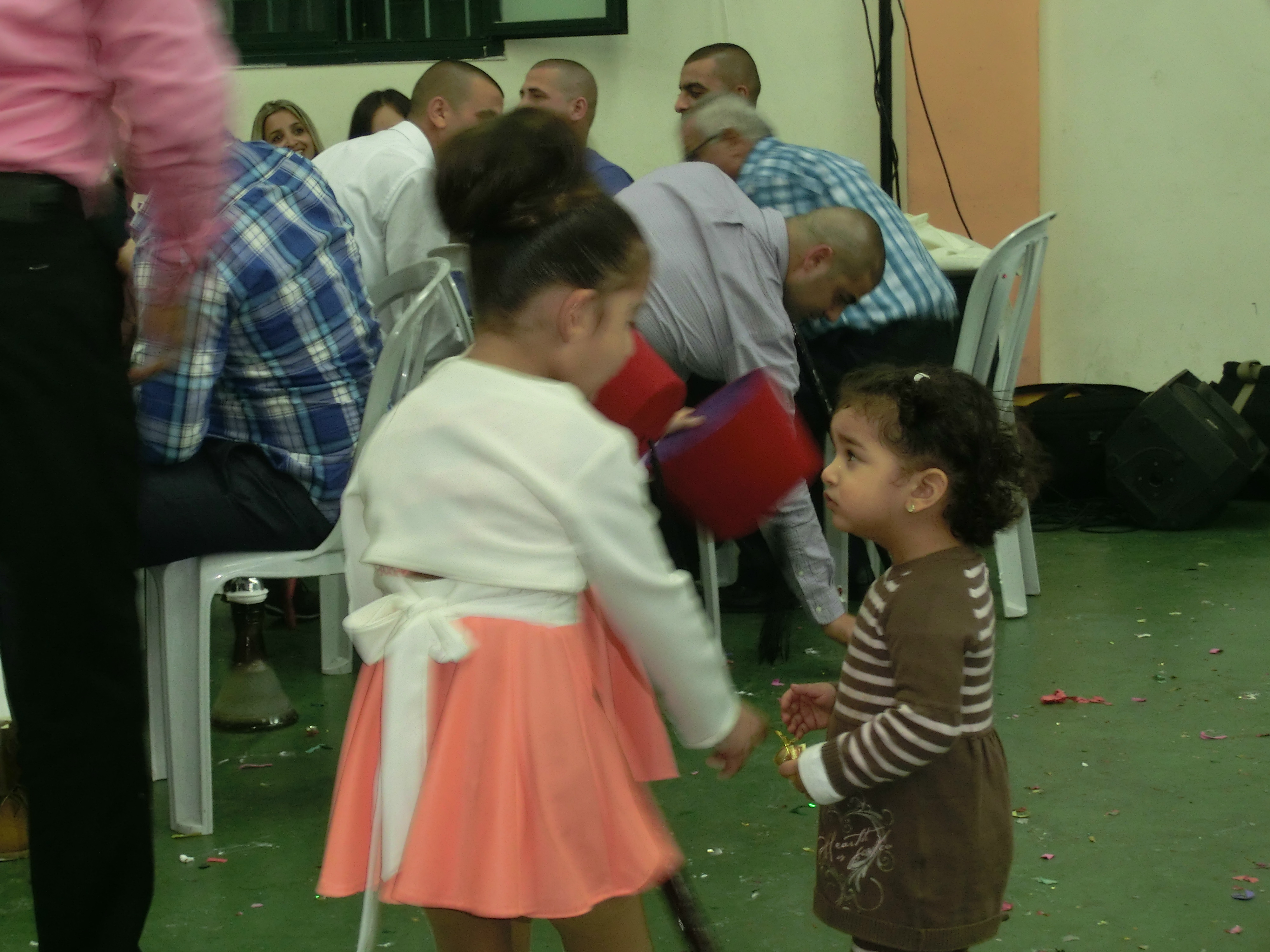 Committee:  Jalil Schwarz,         Ludger Petersmann,             Joachim Franck
Board of trustees: Daniel Barenboim, c

onductor and pianis

t; Dr. Reiner Bernstein, political scientist ; Renate Canisius, 

former

Mayor of Cologne

;  Pastor Ernst Fey, formerly City Superintendent Cologne;

Pastor

Manfred

Kock

, former

Church President

and

EKD –

Rats-vorsitzender

; Prof. Dr.- Ing. G. Minke, architect, sustainable building (i. R.); Richard Nobis, 

director

 the Pax-Bank, Köln; Hermann Sieben; Msgr. Winfried Pilz,

formerly

President

"Die Sternsinger Aachen"; Shimrit Sutter- Schreiber (Härtl),

German

-Hebrew

translator

.
 Donations account:
Abrahamszelt e.V.,                    PAX – Bank, Cologne,
code 370 601 93 ;                       Account no. 25 50 50 18
DE05 3706 0193 0025 50 50 18     *      GENODED1PAX
– Donations are tax-deductible