Here we present different projects for the construction of an interreligious kindergarten. Unfortunately, despite intensive preparation and prolonged negotiations, these projects could not be realized. The financial means intended for these projects will be used completely for our new project of the center – now we invest not in stones, but in the education of children.
The original project

in

Ramla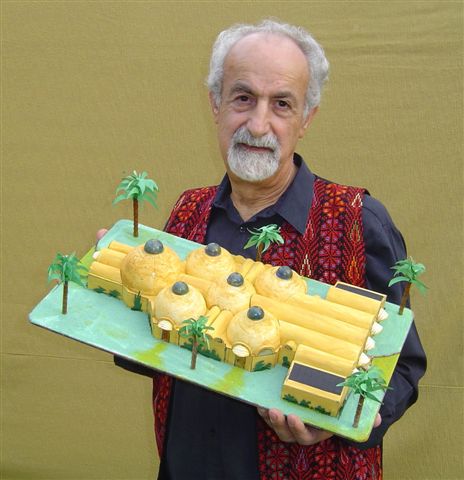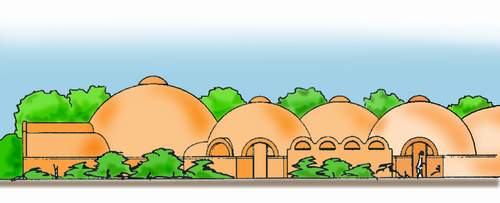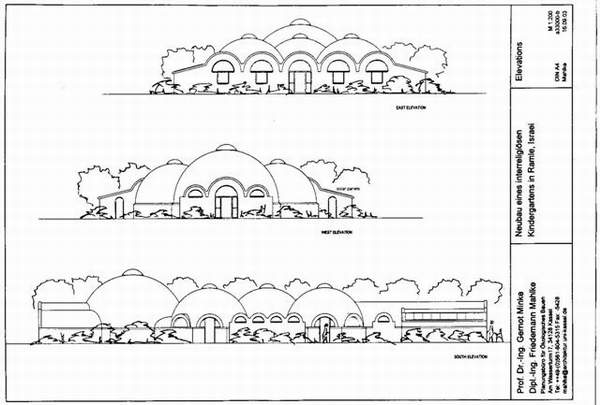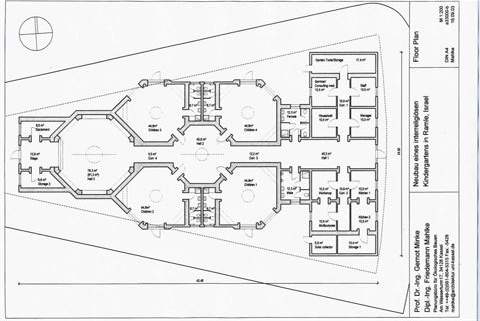 These were (and still are) some of the considerations for the        planned kindergarten:

The kindergarten should be an all-day kindergarten and benefit from the  latest educational insights. A committee of Jewish, Christian and Muslim mothers in close co-operation with the teaching staff should decide on the implementation and realisation of the educational principles.

The kindergarten should accept children of 3 months to 5 years of age.

Children with special educational needs (e.g. handicapped children) should also be accepted.

Bi-lingual education (Hebrew and Arabic) will be one of the principles to be followed.

Daily contact and interaction with the environment and "basic elements" (water, earth, minerals) as well as the fauna and flora on the premises is a very important part of the educational programme.

The meal(s) for the children are to be prepared from fresh ingredients on a daily basis.

It is planned to provide facilities to supervise homework of 6-10 year olds as well.

Children of other religions are also to be accepted.

The kindergarten will conform to latest ecological standards. Two internationally renowned experts in ecological construction, Professor Dr. Ing. G. Minke, in co-operation with Dipl. Ing. F. Mahlke of the University of Kassel in Germany, are responsible for its design.

Electricity will partly be provided by a photo-voltaic system. Rain water will be collected for irrigation. In the main natural materials, such as timber, clay and Jerusalem stones will be used in construction.The building will also be used as a cultural centre for concerts, seminars, theatrical performances, lectures as well as interreligious contact and dialogue. We intend that our project should help both the children and their parents, and thereby all adults to become active participants in the peace process.
The kindergarten shall be built with the help of German, Jewish and Arabic students of architecture within a workcamp. At the same time, an additional program is supposed to support the meeting of the young persons and the analysis of the conflict. Our aim is that children can live and grow up together from early age on and learn to accept and tolerate each other. It is only a small mosaic stone, but it is needed to prepare the ground for future generations, where people of different races and religions can peacefully live together.
             B.: Kindergarden-Project in Lod (Lydda)

    C.

: 

Kindergarden-Project in Neve Shalom / Wahat al Salam